Amundsen wannabes reach the south pole, eventually!
December 13th, 2011 by admin
Hundred years after Amundsen reached the south pole, two Norwegian adventures following in his footsteps, copycatting his achievements  – decided to ditch the skies and go by plan the last 80 kilometers instead.
Amundsen and his crew 1911
Copycatters 2011 (Photo: Hvitserk)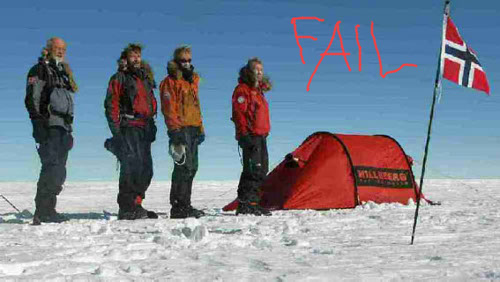 Though, that being said.
A- for effort.
Posted in Just mentioning