Anne Slaaens daring dress
March 2nd, 2009 by admin
Maria Haukaas Storeng and Anna Sahlene aka Bobby socks II did not make it through to the Swedish Eurovision song contest finale.
They both were hot & talented, but lacked some touch of unity, just did not come forward as a team to vote for. (foto: svt)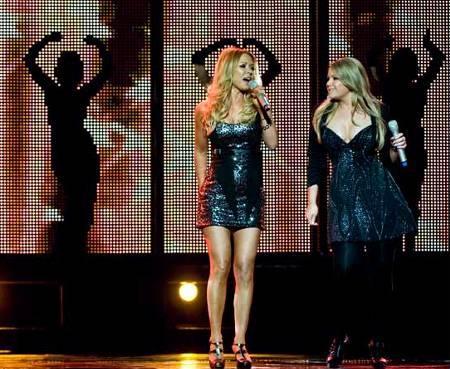 Despite loosing the contest, they managed to look breathtakingly good doing it. Maria sporting a Norwegian design dress,  exessivly cleaved by Anne Slaaen.  
Lots of potential.
With some branding and team-building, they might become a decent candidate for Norway next year.
Posted in Eurovision song contest