Arne og Carlos Julekuler
October 24th, 2010 by admin
Still not decided what to give your bookshelf for Christmas?
Well, you can not safely put all worries to rest as the semi-norwegian designer duo Arne & Carlos (famus by their  unique adaptation of the pac-man+ Marius genser) have created a très fashionable book of knitting patterns. (foto: gaveoginterior.no)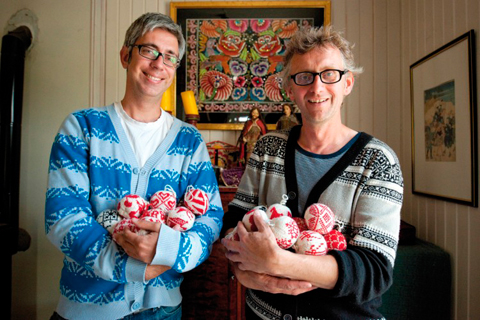 Following the release, a kit with sticks and yarn. The only gadgets you will be needing this pre-Christmas season as hanging out in cafès knotting the day away on your laptop/smartphone is a trendy commodity of last year.
Though a little word of caution: just remember that knitting can be quite addictive (known as the crack cocaine of the handcrafting world).
Related posts:
Posted in Norwegian designers