Bergen beach
July 15th, 2009 by admin
Sydnes sjøbad presents a brand new opportunity for people living in the humid town of Bergen to get wet. (Photo: Eirik Langeland Fjeld)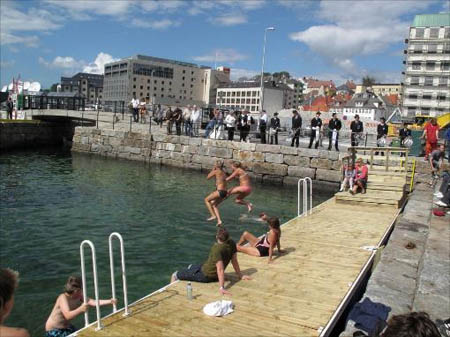 The bath/beach is a re-establishment of a previous bath which was destroyed by a thunderstorm in the 60`s (and later polluted by oil and industrial vast).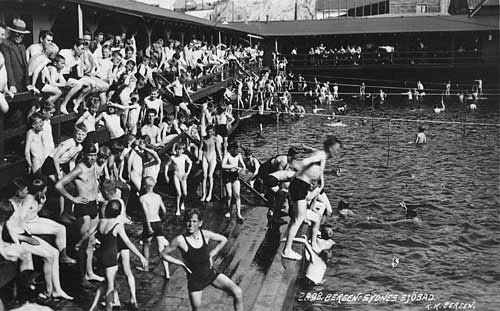 Free of charge, equipped with a protective grounding and cleansing system in addition to a jetty and a ladder.
Lets go to the beach!
Posted in Just mentioning