Blomster Finn dress to impress
June 4th, 2009 by admin
Finn Schjøll acted like the poster child for Celebrity at the premiere of "Sommerlatter med Simon og Stig".
Posing with his two signature accessories, a nice bouquet of flowers and a man.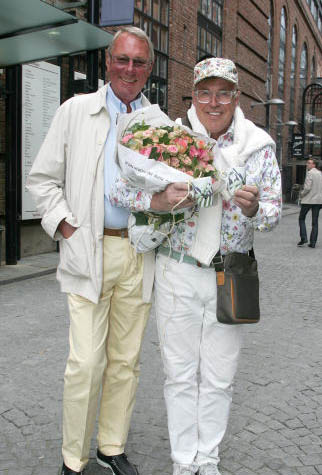 Then later on, hooking up with a young lady-friend, perfectly matching his floral shirt. (Photo: Marius Gunlliksrud)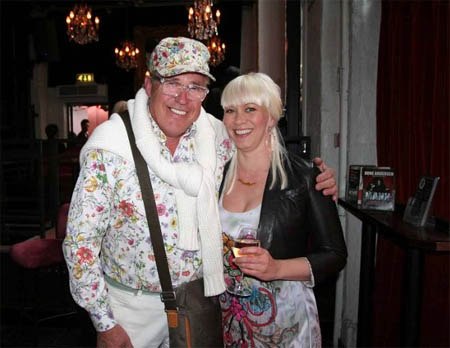 Good celebrity!
Blomster Finn:
Pants: Zara
Shoes: Bruuns Bazaar
Shirt: Eton
Hat: Gucci
Marian Ass Hansen:
Dress: The Lovely Trap
Leather jacket: Wired
Posted in Just mentioning