Born to be cheap
February 2nd, 2009 by admin
A sweet new advertisement campaign from Tele2.
Staring Frank, the black sheep…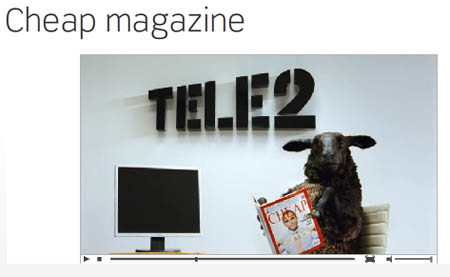 As a part of the campaign, Tele2 have done something as unusual as buying 30 000 editions of the Norwegian tabloid Dagbladet, then handing them out for free.
You can even join Franks flock at facebook
Is this form of totaritalian marketing cool or just too much?
Can`t tell…
Posted in Just mentioning