Bottled water sales down the drain
June 30th, 2009 by admin
The water trade is no longer the cash cow it used to be. Sales dropped almost every month this year compared to previous years.
Looks like financial crisis beat global warming…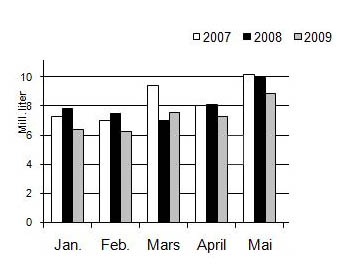 Despite the slow market, Tobias Skretting from Jæren have invested 40 mill NOK in the development of Morène spring water, aiming for the luxurious European market.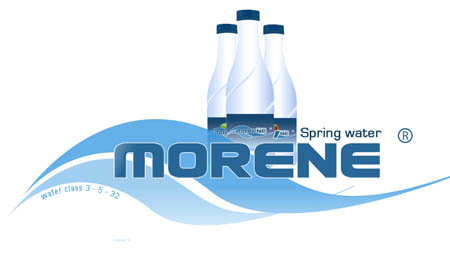 Competing with Voss, the first Norwegian water making international waves. The trendy Voss water is now feeling the draft, loosing money despite being endorsed by superstars such as Madonna and Lindsay Lohan.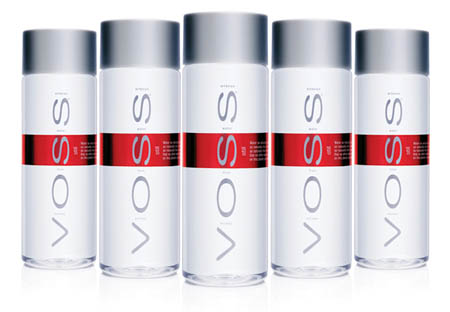 Isklar, a new brand partially financed by the sultan of Oman (300 million NOK). Thinking of it, selling glacial mineral water to the rich and thirsty middle-easterners sounds like the greatest idèa ever!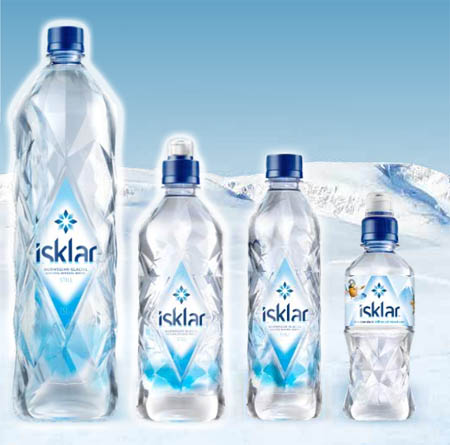 Note to developers of Isklar, bottle looks great but the cap is way too tight, impossible to open when dehydrated and lethargic.
Posted in Just mentioning