Burj Khalifa and the future King
April 15th, 2010 by admin
Hovering over the great city of Qatar
Crown prince Haakon Magnus, reached the height of his career (literally speaking, in his own words) during a visit to the fabulous kingdom of Qatar.
Enjoying the view, at the top of the largest, most excessive building ever….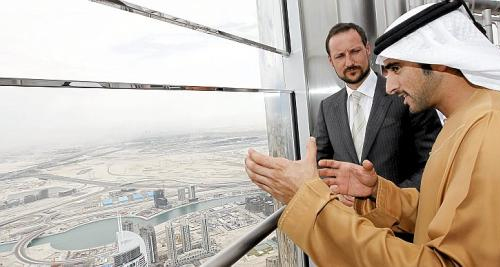 Qatar, a nation so far away, so different, but still… so similar to our own little kingdom of welfare an oil.
Get ut tickes now, fly away!
Posted in Just mentioning