Cocktail Racing
February 22nd, 2010 by admin
Its still quite a privilege, twice a year, get thrown into this magic Cocktail blender of bright colors & blind fast forward optimism!
Though, they might only be able to reinvent the pink tractor wheel a certain amount of times.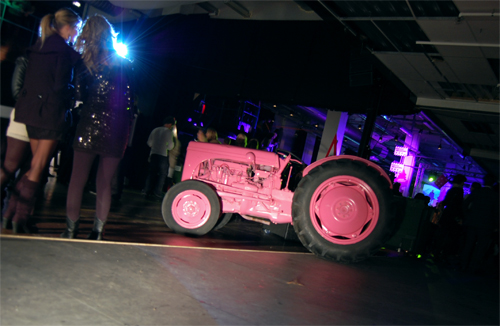 At arrival, seeing all the polished posh cars, Cocktail transportation (or racing), one might wonder, have the $$$ Mercedes Benz sponsorship gone straight to their head!!! Then maybe not, after all the newly concoured land of excessive driving, and the transprtation aspect have been part of the moods story from the start.
Red carpet moments
Its been a long time since Surferosa-Miriamm made such a sucessful fashion statement, tonight!!! Awesomely…lost in Monacco!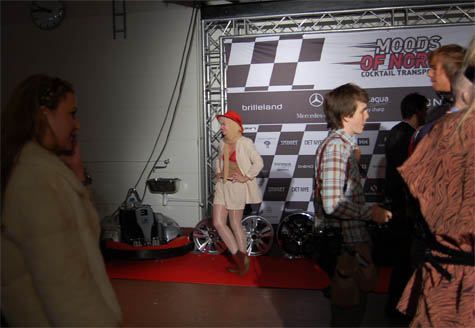 And of course, the always pressent press-pouch Tone D. Aaberge, together with puppy of the season Aksel Hennie!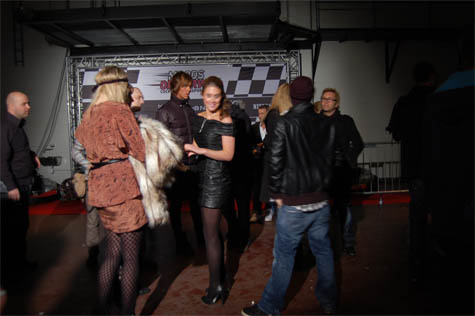 Don't turn so fast gurl, he`s still there!
The show
Its still a lovable hot mess.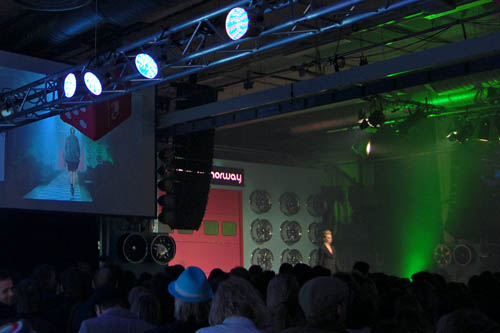 Some edgy-ish car wash secene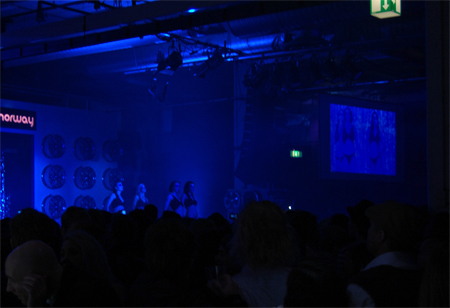 Credit to the high heeled models for not slipping on that soapy runway!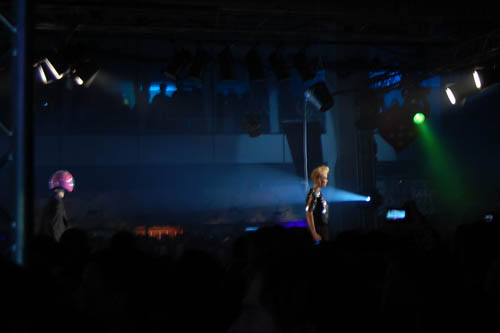 While standin way back, by the bar (come late, B-list bloggers hot spot). A young-ish man kept on insisting me taking a portrait of him and his date! (though taking a picture of them would be difficult/impossible due to the poor lightning)
He kept on insisting…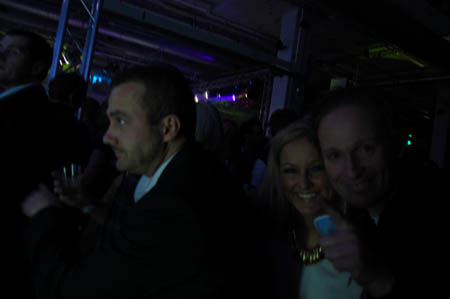 in hindsight, kind of sweet!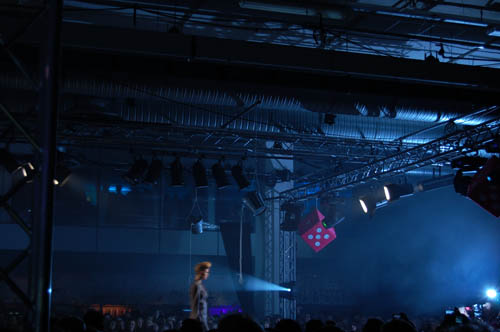 seconds later, due to the heat of moments + lack of space on my memory card, I almost missed the best part.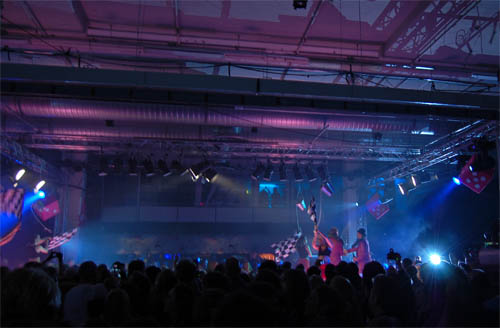 the Moods walk of Success!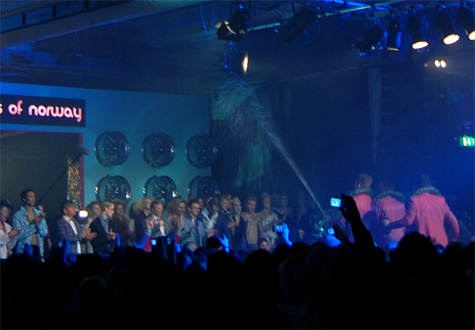 The collection –  Cocktail Transportation
Now its picture steeling time, again…
Love the studded pink racing helmet and skiftnøkkel jewlery! (photo : Glenn Svendsen)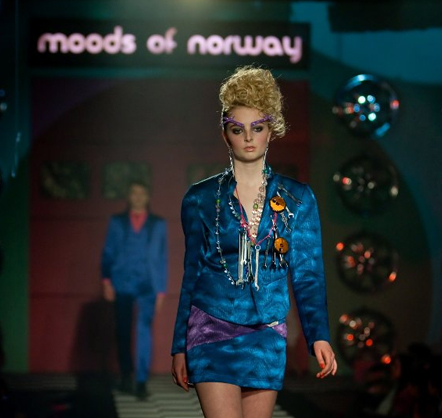 Knit wear…..hawt & wearable!!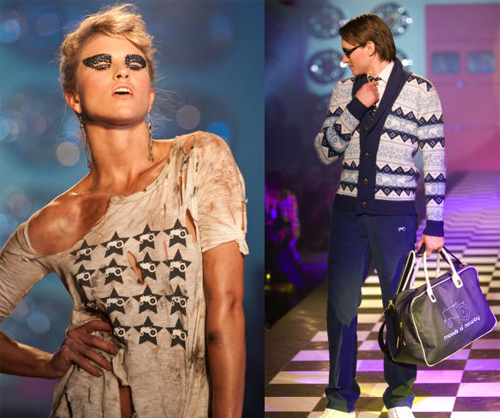 And the overly ripped top!!
Now,
All together Cocktail Racing was a little step back from previous shows, still there were moments of greatness wrapped in raw unpolished talent.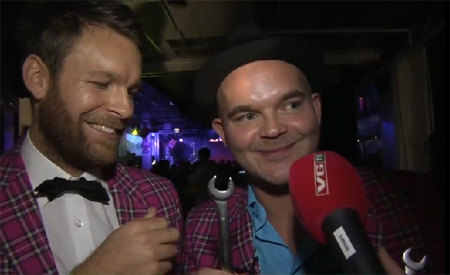 probably, making investors pull their hair in despair, and old school moods fans hearts like mine skip a beat!
"Its cocktail transportation baby!"
PS*If you lost your earphones (for iPod, with volumcontrol and mic), I accidentally stole them ! (MISS THEM? wnat them back? just give me ur adress and ill ship them to you)
Posted in Uncategorized