Dorthe Skappel brings the 50`s back
June 5th, 2009 by admin
Dorthe Skappel brings the 50`s back this summer, with a brand new swimsuit line.
Though the 80`s are always welcome, the 50`s have yet to make its great return.
The pin-up inspired collection consist of four different models "Betty", "Annie, "Daisy" and "Candie". Judging from a distance, through the screen, it looks like she might have hit the 40+ segment right on.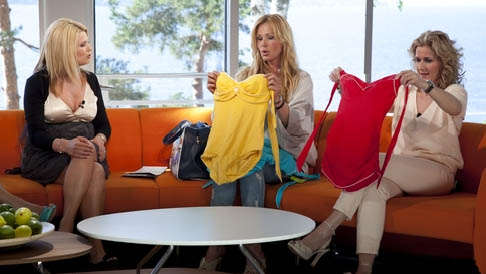 Like it, good job.
Available at Steen og Støm and other selected stores.
Posted in Norwegian designers