Elle – The naked issue
July 15th, 2009 by admin
Believe the hype… 
Elle Norge have devoted its August issue to the art of nude-celebrity-photography. Portraying Synnøve Skarbø on the cover, while Maria Haukaas Storeng, Anette Stai, Mona Grudt and Pernille Holmboe are hidden inside the Magazine.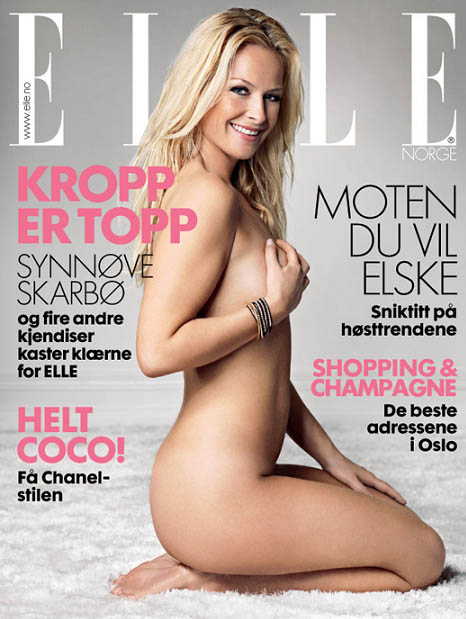 Its not the first time celebrities have undressed (and retouched) for the cover of Elle Norge. Some actually manage to look decent…
2008 – Pia Tjelta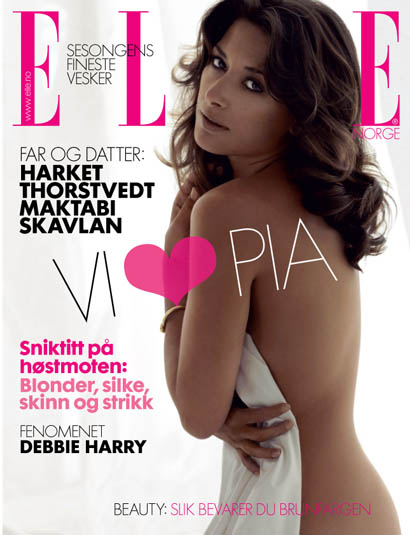 2007 – Vendela Kirsebom (semi-nude)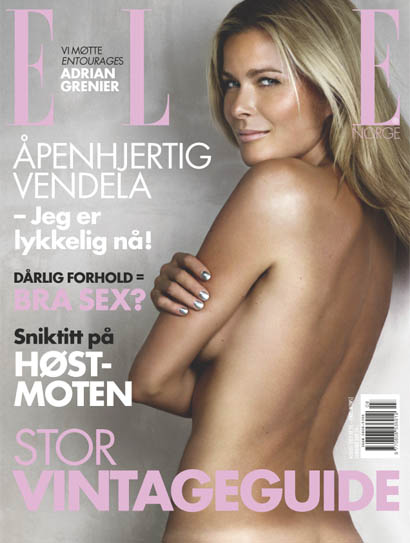 2003 – Britney Spears (pre K-Fed)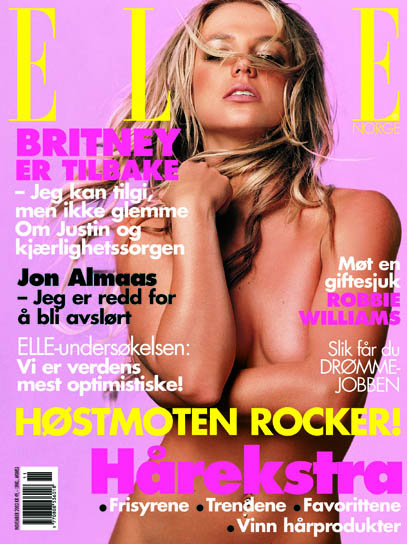 Whether or not these issues sold better than those featuring women with clothes on the cover, dont known!
Probably to some extent, the nude 90s cover trend is still live and kicking….
Posted in Just mentioning