Fantasy and Simulacrum by Ikè udè
March 22nd, 2009 by admin
Paris Hilton and pink champagne…
at the grand opening of Ikè Udè`s hilton-ish exhibition.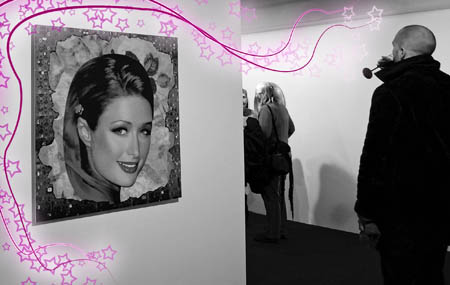 Its not necessarily a bad sign that watching people watching the art is more fascinating than the art-pieces de facto. Its a sign of quality.
One of the main attractions, a mirror suitcase containing a photoshopped Miss Hilton, admired by three girls and man with a limp wrist. Very contemporary…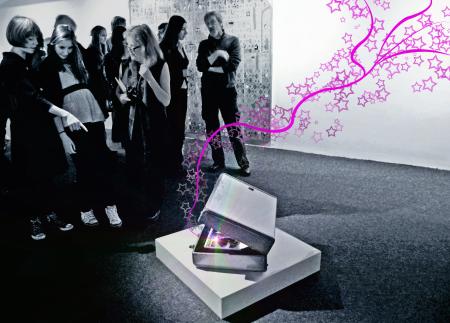 Udè`s extensive use of mirrors were interesting. Some works allowed you to experience a contact lens free Paris Hilton-eye, right next to your own. 
Small pieces of reflected reality, you, side by side with princess of the Paparazzies.
At Stenersenmuseet march 19th – may 10th.  
Its hawt.
Posted in Just mentioning