From rags to Handbags
March 25th, 2009 by admin
Esmod graduates Cala & Jade have teamed up with carpet Queen Celine Maktabi Borg to create beautiful bags out of leather and kelim rugs.
Contrasting other good ideas, the "changeable inner piece bag" actually looks descent when taken into reality. (photo: Marius Ektvedt)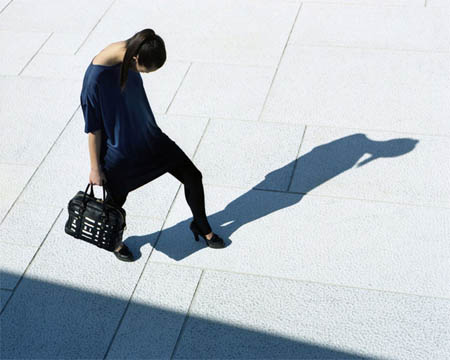 The bags are made with a frame of Italian/Scandinavian leather in addition to an inner and amazingly changeable piece of carpet.  
Collections at Cala & Jades informative website.
"Born in Norway, raised by you"
Posted in Norwegian designers