Here is Mary-Kate!
September 24th, 2009 by admin
She made it just in time.
The master piece at Nate Lowman`s first independent exhibition ever, an appearance by his contemporary super star fashion-icon-girlfriend Mary-Kate Olsen.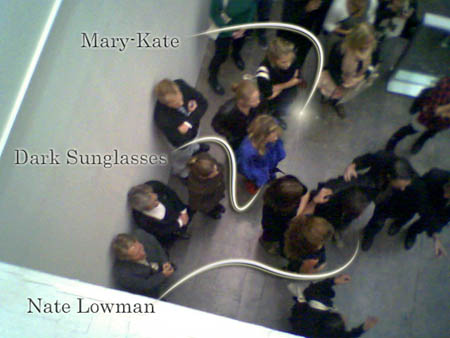 *Overly effective security guards confiscated my camera, so my five year old mobile had to step up its game, hence the fascinatingly poor image quality!
When one was tired of casually walking by Mary-Kate, pretending to look for some pennies on the floor or one`s long lost friends.
Nate`s art work…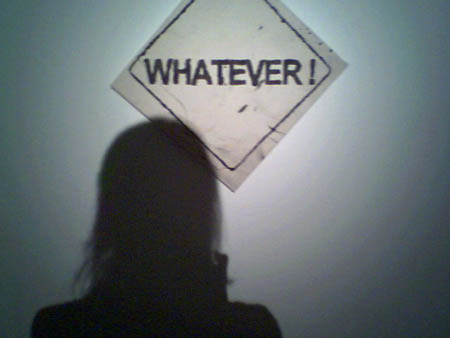 was interesting, on its own…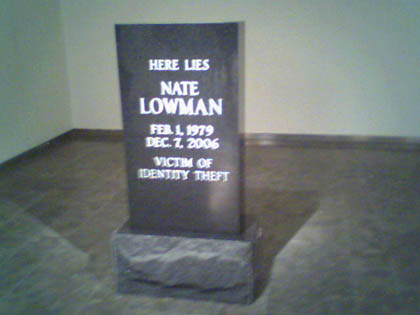 Dont you just hate when that happens?
Posted in Just mentioning