IKEA catalog 2010
August 6th, 2009 by admin
Nothing gatherers the Norwegian press like a new IKEA-catalog release.
In a giant tent, just outside IKEA Furuset, the catalog was gracefully presented by "from rags to riches, then back to rags again" entrepreneur Ivar Vollvik among others, sharing stories from their life with IKEA and the current financial circumstances.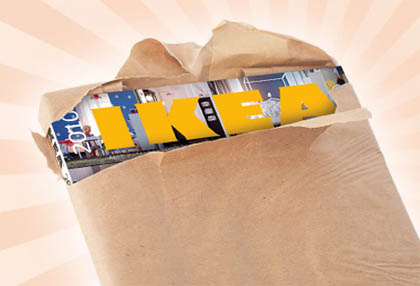 IKEAs 2010 theme is New Life, focusing on soft colors and the domestic changes thorough the lifespan of generation X, Y and Z.
If you have not made any reservations against advertisements, the catalog will find its way to your mail-box August 10th. Otherwise, environmental-friendly (and post man friendly) edition available online.
Posted in Just mentioning