Intimacy by Ernesto Neto
November 19th, 2010 by admin
Don`t miss out on this very fine exhibition by Brazilian artist Ernesto Neto.
Unfortunately, due to new tax regulation imposed by the government, this previously superb free-of-charge Astrup Fearnley museum have turned on the ticket machines.
Boo, booooo…
Jonas G. looking somewhat guilty there at the vernissage.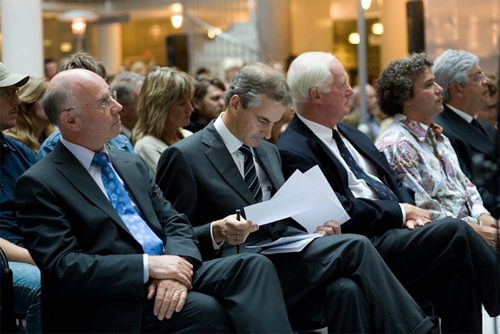 Still, after paying the enterance fee:
Adult: 60 nok (incl. stupid tax)
Student: 50%
Elderly: 50 %
Kids: No charge
You are free to enjoy this delightful nest of pink balls amongst several other installations.
There is no art like interactive art.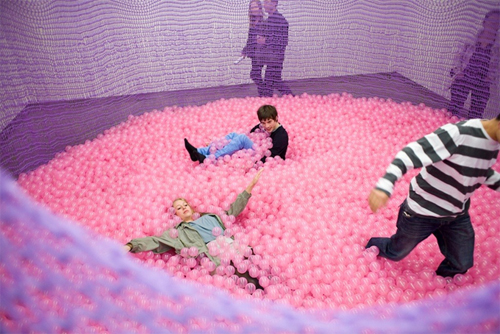 Join inn.
All photos by Tom Henning Bratlie, courtesy of afmuseet.no
Related posts:
Posted in Just mentioning