Last minute Christmas shopping?
December 21st, 2008 by admin
This (tacky but cool in a strange way) golden goat T-shirt from Flyktingehjelpen, might calm your chrismas-nerves….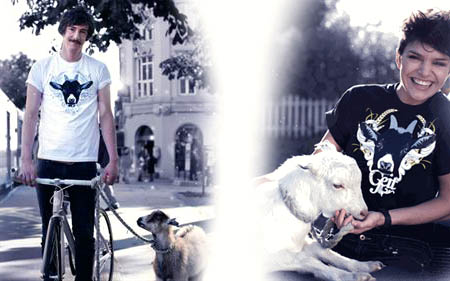 Don't want to come of as a cheep last minute shopper?
Then, buy a whole FLOCK OF GOATS!!! The present to the person who have nothing, detoured through the person who have it all.
A gift that keeps on giving…
Posted in Counterculture