Leila Hafzi`s ethical overkill
August 12th, 2008 by admin
Leila Hafzi had the honor of opening Oslo fashion Week this year, by presenting her collection Utopia for the press.
There`s definitely an ecological slash ethical cloud, pouring drops of social responsibility over Norwegian designers these days. Leila have been fronting such an image since the very beginning, with her 98 "Debut" collection featuring handmade hemp clothes, roomed raw silk and buttons made out of  water buffalo horns. (Photo: Petter Hegre)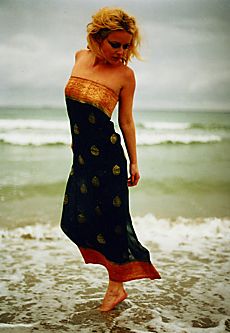 All her succeeding collections have been marked by the same "magic wand" of compassion. Such as her winter 08/09 collection "O3″, which emphasise the importance of preserving a thick and functional ozone layer . (Photo: Emilie Ashley)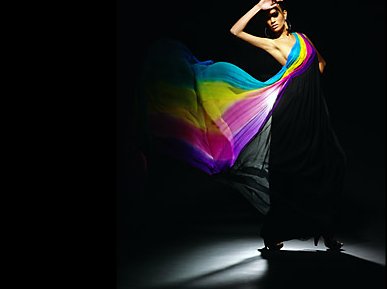 She is probably one of those capable of "having their cake and eating it too". Her designs look good and sell well …without the usual side effect of cluttering the environment both emotionally and physically. Way to go….
Posted in Uncategorized