Lets go to Mexico
May 21st, 2009 by admin
How about a free trip to Cancùn?
Due to the resent swine-flue hype, several Mexican hotelsoffer a flue-free-guarantee.
If you are "lucky" and contract the H1N1 influenza virus within 14-days of checking out of one of their Cancun or Playa del Carmen resorts, you get three free* vacations.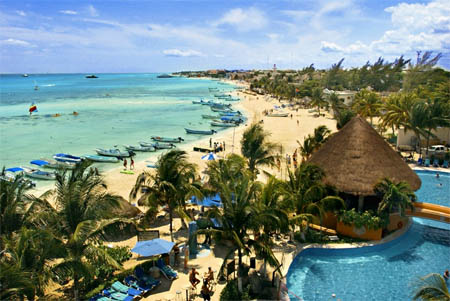 *Free trips are valid one per year and will be identical to the original vacation package. Same dates, same length of stay and same accommodations. As there are many strains of H1N1, a guest who makes the claim must have it confirmed as Influenza  (H1N1), and the guest must  provide a positive blood result for (H1N1) by state certified laboratory dated within 14 days of checking out of resort in addition to certification by the doctor who performed the test to redeem the free 3 year return vacations with your companion. The "Flu Free Guarantee" applies to guests that travel May through October, 2009, and is for the original traveler making the claim and one additional guest.
Ho-la!! Muchas gracias (-_-)/
Posted in Just mentioning