Lysefjorden, the new Las Vegas?
October 19th, 2008 by admin
Students from the Fiuni school of Architecture have proposed a handful of brilliant improvements to the rather old and gray mountain cliffs. Lets face it, you've seen one mountain, you've seen them all.
This Sky-walk would without a doubt be a convenient and beautiful upgrade. (illustration: Ingrid Caroline Vaaland, Gunhild Vaaland)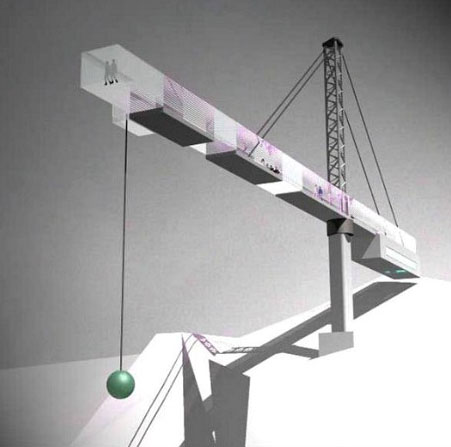 Adding a bit of steel, color and speed, would bring Lysefjorden to the next level of roller coaster fun. (illustration: Rolf Aleksander Svensen Mellgren)
But wait, where is the 24h troll-wedding chapel, with rentable viking-wedding outfits?  
I guess, for those who can dream, reality will always be too far away…
Posted in Counterculture