Magnus Carlsen`s Grand slam
October 9th, 2009 by admin
This morning, chess maverick Magnus Carlsen become the youngest person ever to accumulate over 2800 ratingpoints.
In addition to beeing the youngest ever (by 7 years!) Magnus gracefully snatched the Nanjing Pearl Chess tournament #1 trofè (678 000 NOK).
Any chronic insomniac could follow the exiting finale live…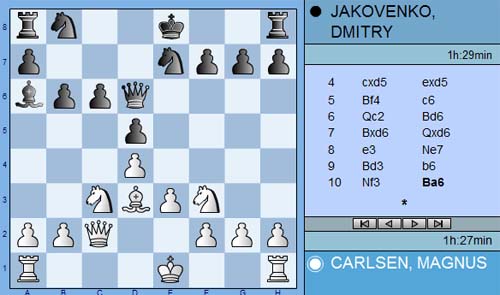 *Oh, watch out…don't want to loose those horses!!
Apart from his game, his style also seems to have improved over the years.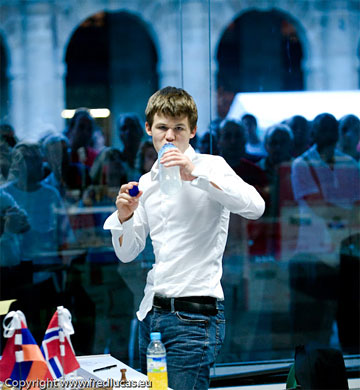 Recently snapped wearing a timeless Galliano vs. Lagerfeld-ish 2005 ensemble.
Luvs it.
Posted in Just mentioning