Meanwhile in Norway II
September 22nd, 2011 by admin
The silver lining.
Lets take a look at some of the proudest moments of our exquisite police force. (no irony intended)
The bomb squad
Less than a mount after 22/7, the bomb squad looks rather relaxed.
The white house in the back is the scene of a suspected bomb (one month after 22/7). Though, in the end, it turned out it was nothing more than some slightly modefied fireworks.
The chill squad
What would you do if you do, standing next to one of histories most notorious serial killers?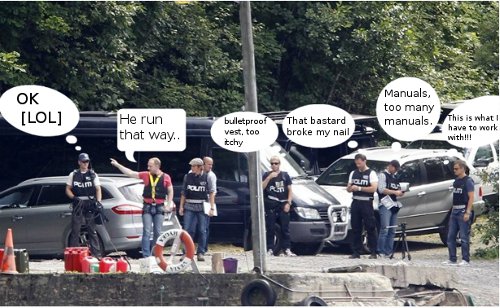 Rest my case.
Got to love that.
Then, the catch an releasers
The catch and release of Jimmy Jump (video)
Northern edition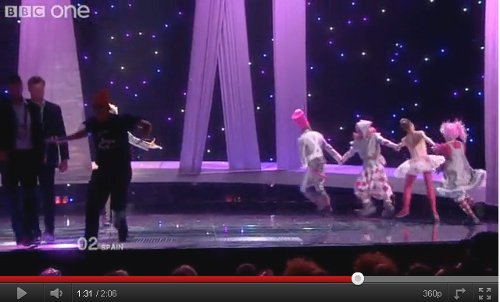 Notice, this is not police, but securety people. From the left two guards nicely walking Jimmy Jump of stage after crashing the worlds most viwed live-TV production.
South Africa FIFA edition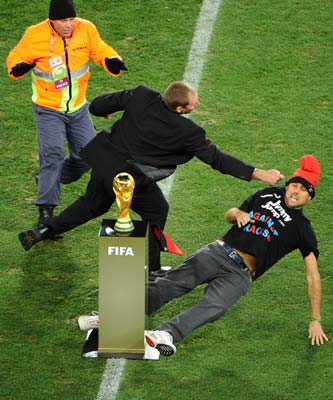 Jimmy Jump closing up on the FIFA football trofee. No mercy, just a decent sucker-punch before being carried away.
Rest my case.
The rosemobile
Throwing rocks at the cops is very old school.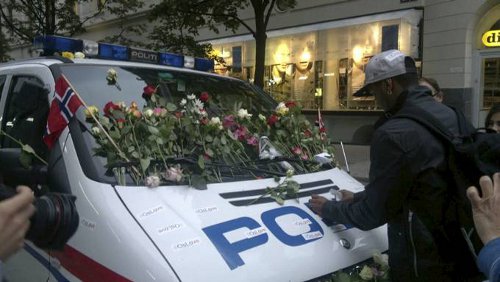 Roses and doughnuts for the police please!:)
<3
Mitt lolle land. Rest my case.
Posted in Just mentioning, Politics