Melodifestivalen feat Bobbysocks II
February 28th, 2009 by admin
Maria Haukaas Storeng and Anna Shalene constitut a brand new Scandinavian duo ready to enter the Eurovision song contest. 
Just like Bobby socks very successfully have done in the past….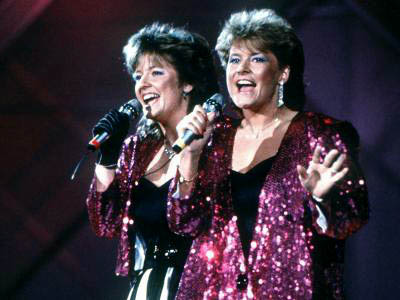 Looks like they are trying to bring back the infamous paljett style too. (foto: Hugo Bergsaker)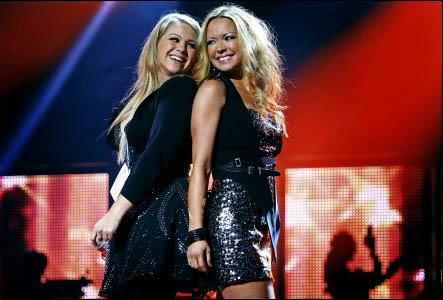 Its a good team, nice concept, shame about the song.
Just not strong enough.
Posted in Eurovision song contest