Moods of Norway AW 09 Cocktail Travels
February 17th, 2009 by admin
Despite the disastrous wardrobe malfunction, Moods presented their newest collection with a fashionable and spectacular event "Ut på tur, aldri sur".
Starting off at the enterance with supercute Huskies resting peacefully, by an arctic soup kitchen. (Foto: Per Ervland)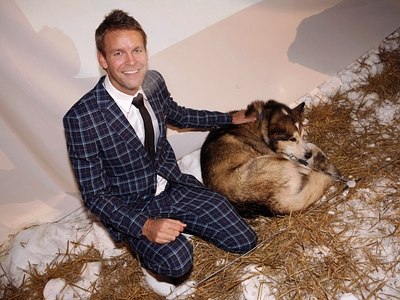 and inside the old chocolate factory, tasty Tiramisu and champagne was waiting in addition to the random pack of celeberties.
Tone D. Aaberge played the press with ease, just by being her annoyingly friendly and humble self…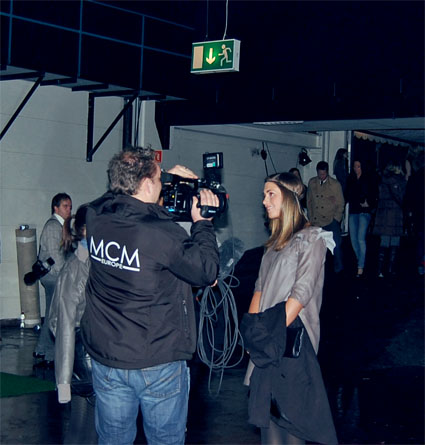 Aqua-Lene on the other hand, made a daring fashion statement by wearing a gigantic fur-hat as an accessory to her posh front row seating. That's how its done…
The annual "Moods celebertymodelbabe" Charlotte Thorstvedt wore a classic sparkling dress which would look great even on an average person, right after christmas/easter .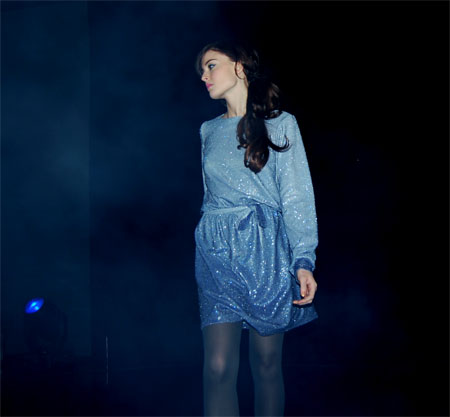 ——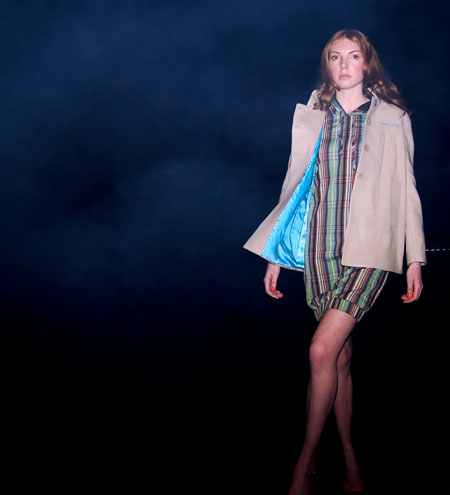 —–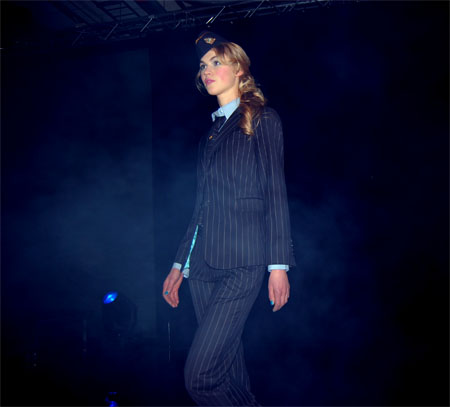 A striking quality with moods collections is the convinient diversity. Cocktail travels provide outfits both for weekends in St-Tropez  (luv the belt), and…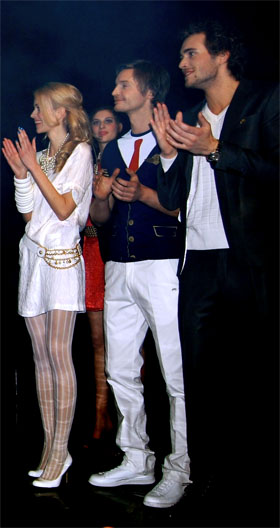 glamorous camping trips…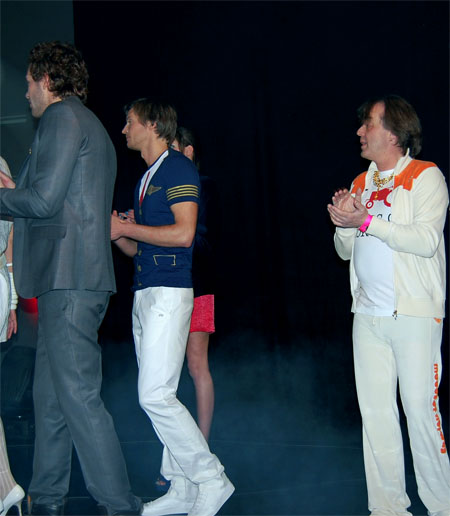 May beer belly be the new six-pack?
On the downside, apart from the Helly Hansen items, the collection seemed to lack a certain touch of perfectionism, the cutting, fabrics and tailoring looked a bit ruff. Thinking of it, their consistent lack of perfectionism is probably what makes the chaos flow so free & fabulously.
Got to love the Hair and make-up…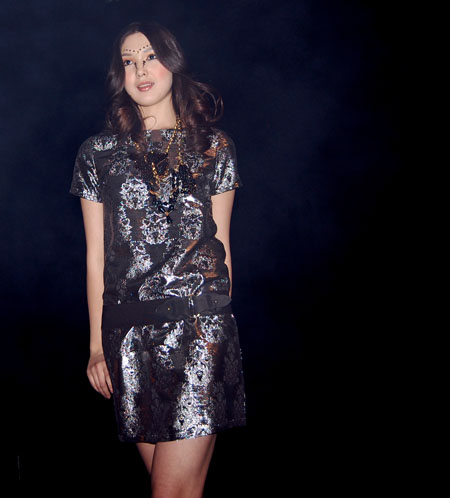 Besides the amazing space man and Tommy Sharifs preformance, the outrageous wardrobe mayhem was a moment hard to forget. After sever group pressure, even I turned into a coat-villain. Forcing my way behind the falling barricades, after about 10 minutes fumbelling, managed to pull out my cheap coat out of a pile of other abandoned clothes. Definitely a night to remember…
Its always an hounour being among their 2500 closest friends.
oxox
Posted in Uncategorized