Norwegian Fairytales
October 19th, 2010 by admin
Last year Cocktail farming opened a gateway for Moods of Norway into the mainstream market. Their latest collection Norwegian Fairytales takes it a few faboules steps further.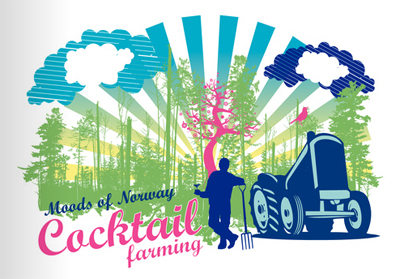 A little digression on the topic of wearability: It still cracks me up every time walking past one of those shady people dealing hasj (and what not!) down by Akerselva fully dressed in jackets + t-shirts from the Cocktail Farming collection. Haha…you know that's the true spirit of it all, farming..hasj…cocktail..haha, get it? Oh my!
Well, anyways…
The fashion show kicked of as usual, fairytalestyle. This year featuring Christian Rignes as the happy go lucky treasure hunter.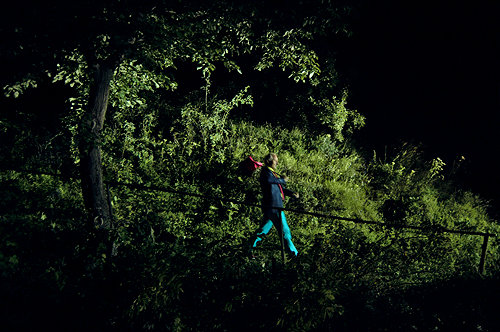 I would definitely like to see him of to work Monday morning`s wearing that ensemble.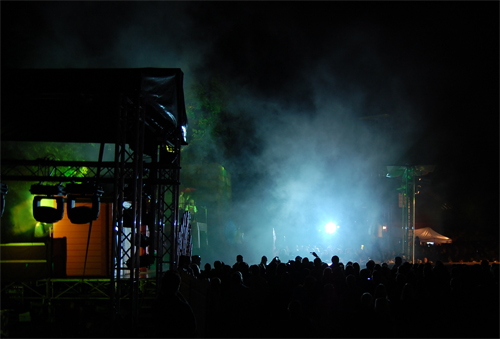 Now, lets take a closer look at some of the other wantables.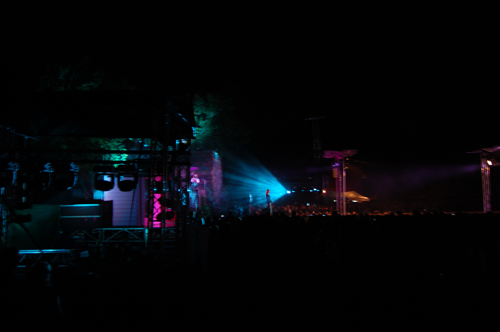 A silver summer dress.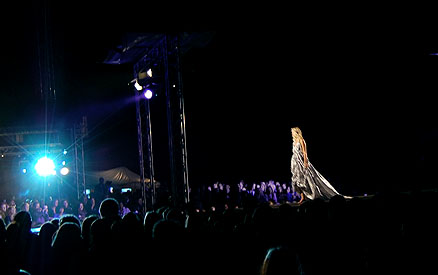 Or, how about this super duper fierce red cape?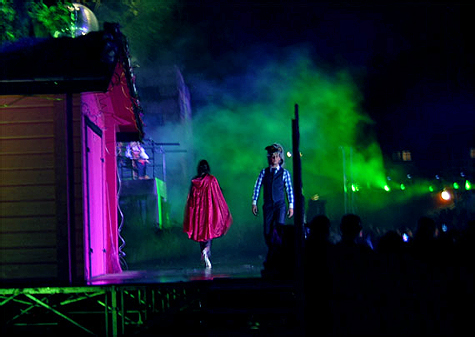 To sum it all up, for once, the three marketing musketers have made clothes. The tailoring looks perfect.
High quality photos and video of the collection available at click, click, click.
And lets not forget the watches, outsource-designed by Edward Longden.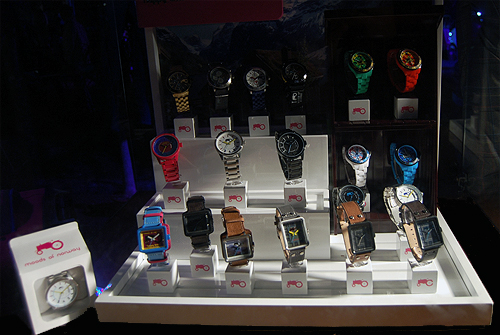 Nice move, just in time for the renascence of a previously outdated object. Watches are the new iPad`s, looking good and telling time in a très stylish way! That all you really need.
Though Apple is a bit out of anyone's league, that's your future competition guys!
Just wait for the day they start making clothes. Be prepared.
On a enterprise level, the shift towards higher quality design and wearable clothes will probably green card Moods into the shifty but all mighty US market, then the rest of the world.
[American apparel OUT -> Moods of Norway IN]
Related posts:
Posted in No matter what they sell, Im buying it!, Norwegian designers