NRK: stilling ledig
September 13th, 2010 by admin
The Norwegian Broadcasting Corporation (NRK)  is on a roll.
Going viral with a brand new "surprise" news concept > click, click, click
After working at the network for 18 months, the 43 year old temporary employee decided it was about time to deliver some real news. Starting off with describing the horrible work conditions before topping it all of with an excellent excuse for hijacking air-time for her own personal agenda that day "nothing important has happened anyway!"
The online news was on it immediately, NRK on the other hand, replied with silence. Then suddenly & unexpectedly, a copy-cat retirement by long term weatherman  of 30 years  Arild Menzoni, flowers included. Point intended?
Cant fail to read the message between theses lines: This is how you quit on live TV.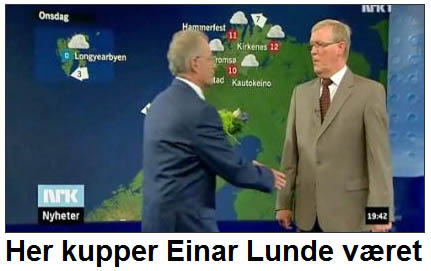 Anyway, now at this point, the no comment policy from the NRK headquaters had made social media tick. Re-tweets on fire. Creating among other golden quotes, this fierce (at first sight) very realistic job posting, seeking people capable of working at NRK with the horrible condition ranted by the self-firing journalist.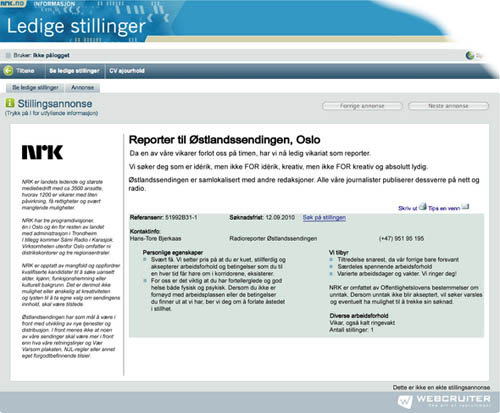 A closer look…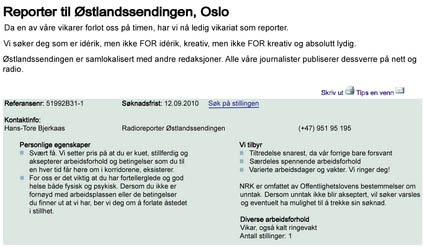 Though this add is fictional, NRK do acctually have a position as tilkallingsvikar posted on their website! Ceck it out…
PS:  Notice the Søknadsfrist: 12. 09.2099 (deadline for application) take your time.
Posted in All publicity is good publicity?