Ooops, Alexander Rybak did it again!
October 3rd, 2009 by admin
The king of "controversial" publicity returns.
Alexander Rybak is in trouble after posting this picture on his facebook page, happily smiling by Europe's last diktator Alexander Lukashenko.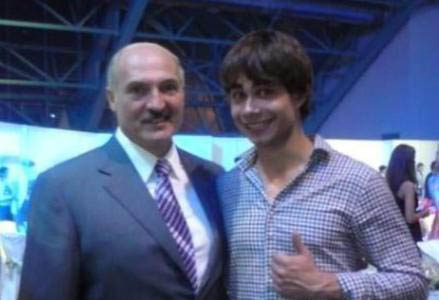 Well…
Keep those thumbs up, and dont ever start to think before you act.
Thinking never got anyone any where!
Posted in Just mentioning