Oslo Cancer Cluster
October 29th, 2010 by admin
This week, our grand prize goes to oslocancercluster.no, a non-profit organization serving as a modern day light torch for Norwegian cancer research/treatment.
Most recently noticable for securing cash flow and political support for the brand new groundbreaking innovation park to be opened summer 2012, combining cutting edge research with a high-school (Ullern VGS) and a near by hospital (Radiumhospitalet).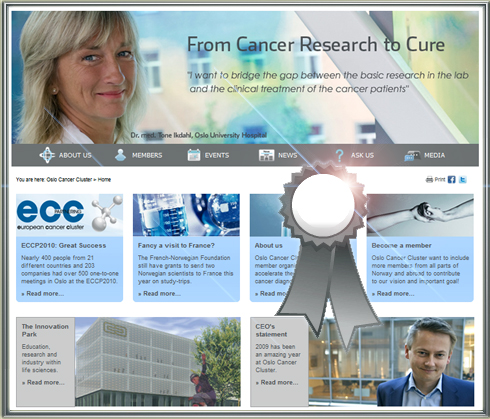 Throwing in a bone of constructive criticism at this very informative website.
As a user, I really prefer for external links to pop-up (in a new window) from the area presenting all members as it would make navigation onto the companies websites a lot easier (not having to enter OCC`s summary first). Solved by adding external links as shown in the pictogram embedded below.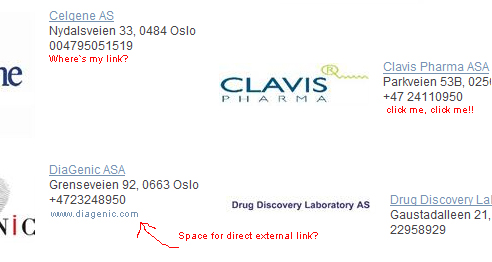 Don't want to exhaust people by making them use of the browsers back arrow too much!
Anyways, good job and good luck.
Related posts:
Posted in Website of the Week