Pia Haraldsen for Agape
August 23rd, 2010 by admin
Despite tons of criticism emphasising Pia Haraldsens lack of formal design education and mooching off former royal connections, she delivered a decent collection of party dresses during this years Oslo fashion week, within its segment, for Agape.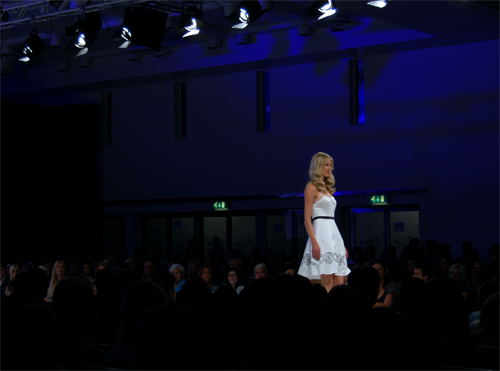 Education is not everything either, take Kjell Inge Røkke for instance, he does not have any formal shrimp-fishing education, still he occasionally ventures out in the fjords at break of dawn, returning later, early in the afternoon to Aker Brygge with a nest full of fresh shrimps for sale and consumption.
Internationally speaking (euroasia/ex-soviet), the combination flashy design + royal connection + ability to be at the right place at the right time + working hard to get what you want, could potentially be just the right recipe for a brand new Norwegian fashion empire.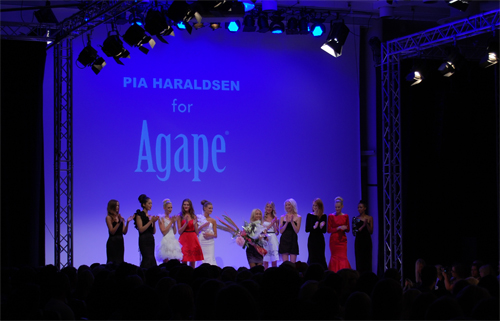 After all, her entrance to celebrity was through a bold fashion statement, her stay in the norwegian glossy magazine scene mainly due to an ability to dress to impress. Having her very own distinguishable style, separate from what`s normally seen on the domestic red carpets.
It may not be Galliano, not even close, but its certainly not that bad.
You go girl!
Posted in All publicity is good publicity?