Pink mining
October 4th, 2011 by admin
Due to a typo (at least that's what they say), the new monster truck or mining at the colonial island of Svalbard turned out pink and pastel green (Miami vice style) instead of a sober white.
Thinking of it, who in their right mind orders a white maschine for mining coal. That color would not last for long anyways i presume.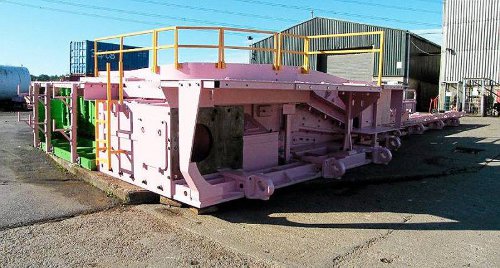 On the bright side (there really is only bright sides to this story:)
The manager of the mines Per Nilssen, welcomed the flamboyant maschine with open arms – stating that it would help bring out our softer sides (as one might suspect, it can get quite gloomy in those mines)
One a side note. Was this really a typo or are we talking guerrilla marketing?
Cause, where have I seen that shade of pink before.

Just saying.
Posted in All publicity is good publicity?