Plaids-gone-bad…
August 29th, 2008 by admin
Plaid clothing made with luv and fine tailoring is nothing but super-nice. Classic, modern and at the same time, festive and serious (unless worn by a clown).
This Entourage posing in Moods style plaid, as one would expect their appearance is nothing but perfèct.
Then there is plaid-couture thats not…very pleasant.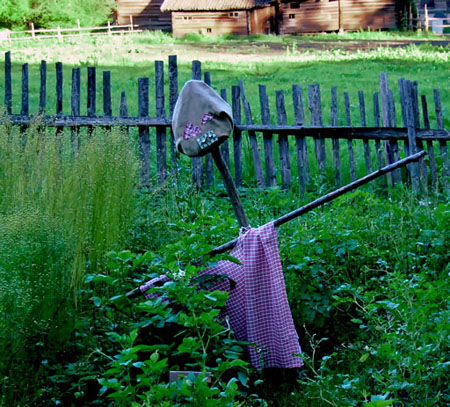 Like this flashy scarecrow standing in a ditch by the road. Probably did not help his self-esteem watching all the successfully plaided people walking by. Such a shame…
Though, some credit for that matching plaid lipstick and eye-makeup…yay!!!
At least he is trying to fit in. Lets say A+ for effort… 
Posted in Uncategorized