Share the Moment
March 11th, 2010 by admin
The pieces of the Eurovision puzzle are starting to come together, looking good.
*SURPRISE*
Yesterday, catching everyone of guard by announcing this young & vibrant trio as hosts for the Norwegian ESC 2010 finales. (photo: Kyrre Lien, Scanpix)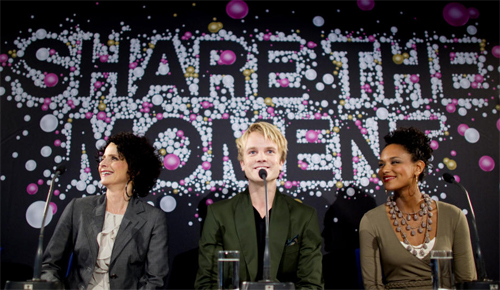 Nice move…
Among all the possible (and impossible) candidats, considering all the pros and cons, Nadia, Erik and "the other one", represent the better. Chemistry, charm & secrecy….
Now tell a story, make history, share the moment!
Posted in Eurovision song contest