Summer of Balmain
June 21st, 2009 by admin
Lets have a closer look at the most interesting wardrobe choices by Norwegian celebs S09.
# Lene Nystøm from Aqua, supet-hot Balmain jacket at the Universal summer fest (Photo: Herman Dreyer)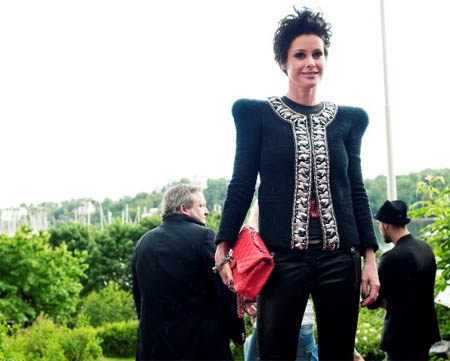 # Andreas Abelhaug resting in a saccosekk, Balmain-ish jacket & sweet ladyfriend with cake hat from Fam Irvoll.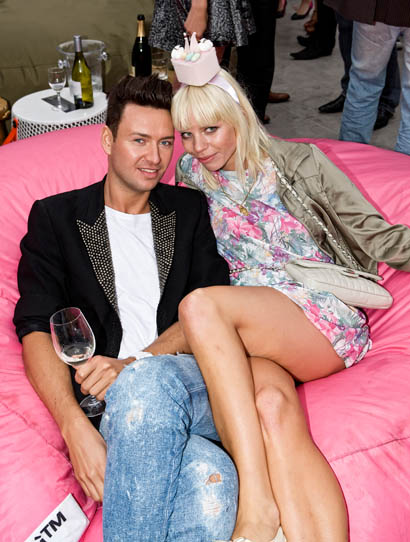 #Elisabeth Carew, black studded shoes and a Leila Hafzi peacock dress hidden under the black coat.
To be continued…. 
Party season just getting started.
Posted in Just mentioning