War of the waffles
September 21st, 2010 by admin
The waffle recipe contest at the Norwegian Church Abroad have taken an interesting turn of events this year, evident by a sudden and unexpected increase in votes for the New York church`s recipe.  
According to the church's webmaster, the web-site was hacked and a Trojan installed casting votes for the New York recipe every 4 second.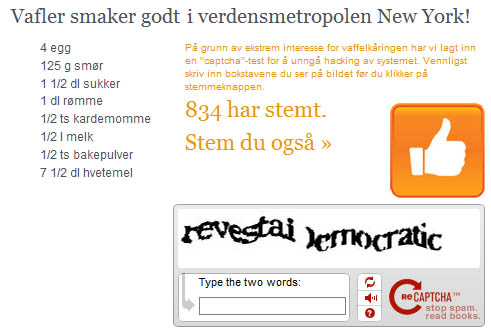 Following this discovery, the Trojan was removed and an additional step for secure voting was implemented. Still one question remains; who was the mastermind behind this unconventional waffle crime?
Could the waffle-loving marketing musketers aka Moods of Norway be behind this?
Inside info on Moods whereabouts at time of crime was "in New York" and knowing of their primary plan of conquest and settlement for their rapidly expanding fashion empire, again the city of lights New York. (photo: Michael Renga)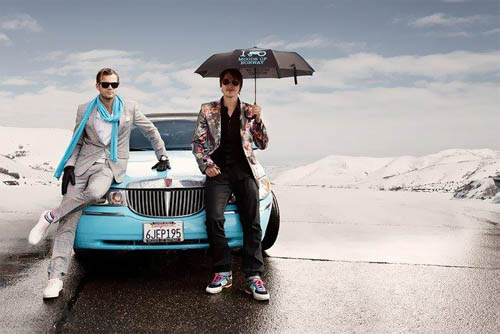 Shady, shady…
Setting the stage for an epic opening of a New York flagship store/launch of the brand new tractor-waffle iron accidentally coinciding with the glory following a New York winning waffle recipe! (photo: thefieldnotes.com)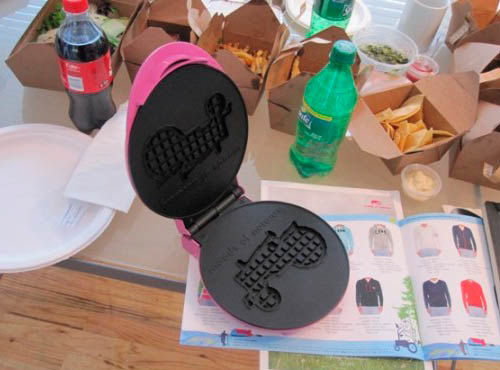 Coincidence? I think not.
Anyways, while waiting for the sequel, mix-up & try the different recipes before casting your vote > deadline September 30th – 15.00 (Norway-time)
Posted in Just mentioning